Once I realized just how much Dash I had stored on my 6 year old laptop I decided it was time to move to a more secure method. I do backup my wallet.dat on a USB and keep it in a secure location but I wanted more.  The next level choice was between a paper wallet or a hardware wallet.  I like gadgets as much as the next geek so hardware wallet it is.
With a minimal amount of research it looked like the choice was between the Trezor or the Ledger Nano S. After reading some reviews I decided to go with the larger screen of the Trezor which also has a longer history with Dash.
Looking at Amazon there is not much of a price difference and the ratings are better for the Trezor.
Box Opening
Once it was delivered I was impressed that the box was plastic wrapped and had 2 holographic stickers to ensure you are getting an unopened box.
Upon opening the box I was surprised at just how small it is – an inch wide maybe two inches tall. You get the Trezor, a small USB cable and some stickers.
Setup
The setup was very easy.  Even being the "edge case" Linux user I saw right on the setup screen there was a link to a special udev file to setup the file system so I could connect to the Trezor.
You setup a pin number and get a 24 word recovery seed just in case you need to move the wallet to another device.
Once setup there is a drop down for what accounts you want to use. Dash is an option so it was easy to setup the Dash wallet and receive and send Dash using a chrome browser plugin.
Cool thing is you can customize the home screen – mine now says Dash.  Weird thing is one of the options is Mt Gox perhaps there is an ironic joke there.
Security
Keeping most of my Dash in an "air gapped" secure device feels safer – even though after reading this article published this week I may have picked the "less secure" hardware device. But after reading the security page of the extensive documentation on the Trezor site I am still happy with my choice.  They even explain how to deal with the "five dollar wrench" security issue.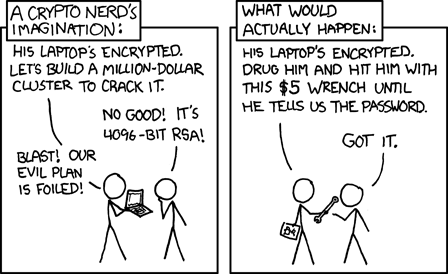 Conclusion
If you have more than the value of your laptop stored in a local wallet it is time to start looking at more secure ways to secure your digital cash.  The Trezor can hold Dash, both Bitcoins, both Ethereums, LTC and Zcash.